VLS Estate Agents completes first house sale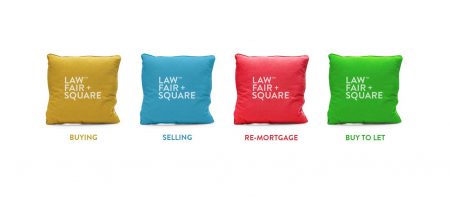 New family run estate agency VLS Estate Agents has completed its first sale with LCF Residential Limited as its acting conveyancing solicitor.
We have been working with the company's director, Vicki Smith for several years, providing legal services to clients of her successful mortgage business, VLS Mortgages and More.
As the latest step in her 22-year career in the property industry, which has also included estate agency sales and valuations, Vicki has launched VLS Estate Agents to bring both areas of the business together and provide a bespoke service to clients.
Over the years Vicki has made many referrals to us through Direct Conveyancing UK (DCUK), a free online quotation and referral platform that enables users to instruct a solicitor when buying, selling or remortgaging a property, and she continues to use the portal to refer clients of VLS Estate Agents to trusted conveyancers.
We are proud to have a longstanding relationship with DCUK and work closely with owner Scott Owen to provide the best service possible for our clients.
By working together in this way, our clients benefit from a service where all parties are communicating effectively with one another, helping to take the hassle out of buying and selling their homes.
Sarah Clayton, Residential Conveyancing Solicitor on the sale, said: "It's been a pleasure working with Vicki and Scott over the last few years. We look forward to continuing to work in partnership with DCUK and VLS Estate Agents, allowing us to develop our joint services and provide excellent customer service for our mutual clients. Team work is definitely the key to success."