Conveyancing solicitor moves back to LCF Law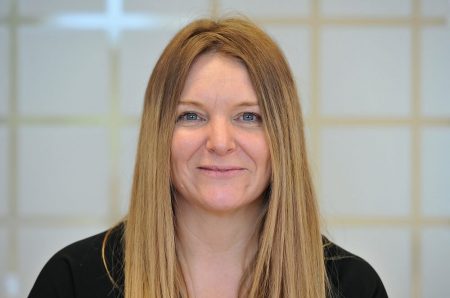 A leading Yorkshire conveyancing firm has welcomed experienced conveyancing solicitor, Liz Webster, back to its thriving team. Liz first worked at LCF Residential in 2012.
Liz said: "Having started out as a legal executive more than 24 years ago, I worked at firms in Wakefield, Leeds and Bradford before qualifying as a solicitor in 2007 and then becoming a partner at the Wakefield-based firm where I started out.
"I have taken two career breaks to travel and worked for LCF Residential in between but having settled back in Yorkshire, I was keen to return to the firm permanently. The ethos at LCF Residential is unparalleled and the team are first-rate."
LCF Residential, which is the conveyancing arm of Yorkshire law firm LCF Law, works with home buyers, sellers, and estate agents, as well as nearly every UK mortgage lender.
Julie Davis, a director at LCF Residential, said: "We are thrilled to have Liz back. Despite the ever-changing political landscape, the housing market has remained buoyant, with lots of transactions.
"Firms that offer an excellent responsive service like ours, get plenty of referrals and repeat custom and having also built strong relationships with estate agents across the region, we are well-known for getting the job done within agreed timescales, where possible.
"One of Liz's strengths is her knowledge and experience of Sharia compliant Islamic funding in residential and commercial property purchases, where LCF Residential is one of the go-to firms in Yorkshire in this specialised area. Our team also works closely with new homes developers where we are chosen to act for and support the buyers of their homes."
"As a result, we are growing our team of 23 and Liz was an obvious choice. It's a complex marketplace for the conveyancing market with so many moving factors. Liz is a safe pair of hands, well respected and highly experienced in ensuring successful outcomes for those we act for."