LCF Law embraces equity and celebrates international women's day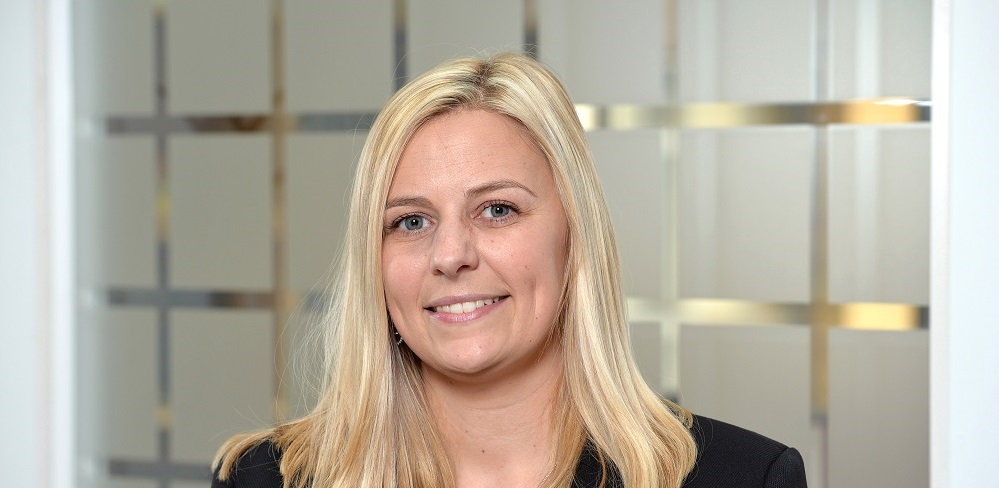 International Women's Day encourages people to imagine a gender equal world, free of bias, stereotypes, and discrimination, that's diverse, equitable and inclusive, where difference is valued and celebrated.
Gender equality is something LCF Law takes seriously. Currently 59% of the Yorkshire law firm's fee earners and partners are female, but most importantly everyone has the same opportunities.
Harriet Thornton started working for LCF Law on a training contract in 2005, qualifying as a solicitor in 2007, and was promoted to partner in 2022. An award-winning property lawyer, who is highly skilled in all aspects of commercial property and with a speciality in residential leasehold enfranchisement, she now heads the firm's 18-strong real estate department.
"I first started working for the firm as a paralegal and then started my training contract with Ann-Marie Casey who is also now a partner in our real estate team. We have worked together and supported each other throughout our careers and have become good friends. When we trained there were more male partners in the corporate and property teams, the two areas I eventually chose between, but we had two equally impressive female partners at the firm, Susan Clark and Liz Henry, who were great role models for us.
Career Path
"Having been with the firm for 18 years I have seen a lot of change. Yes, we now have more female partners, but that is not what is really important. It is about having a supportive culture for everyone to reach their potential. It is about recognising that everyone is different and naturally want different things, and looking to provide the environment that encourages and supports people to reach their potential.  Different people will face different challenges and you need to look at the individual. We may all start from different places, but with the right support and encouragement I believe that we can all get to the same place. It is up to us as managers and leaders to help and remove any barriers to allow our team members to reach their potential. Seeing people grow and develop is incredibly rewarding.
"I have previously been the training partner at LCF Law, recruiting and mentoring our trainees through their training contracts. We have in the last four years seen more female than males applying for training contracts. I don't believe however, that it is important to simply look at things from a male and female perspective, but to make sure we get the right balance of mindsets and skills.  Every firm needs a good balance of people with different approaches and ideas. This helps create an environment where everyone can succeed.
"Initiative is rewarded here too. It is not about your sex or age, if you want career progression, then the opportunity is there, and you will get the support and guidance required.  This is a positive and as leaders we want to see our team grow and develop and be successful.
"So, what can organisations do to help encourage fairness and equity? At LCF Law we have invested in great human resources support, introduced wellbeing champions and a hybrid-working model. We look to give both women and men at every level in the firm the support they need. As partners, it's our job to practice what we preach, leading by example and creating a good environment where everyone can grow and contribute.
Work Life Balance
"Here at LCF Law, we understand the importance of family and valuing life outside work. It is incredibly important to have a good work life balance. I would expect people in our team, if they wish to, to do the school run or go to their children's assembly, as I do. While we work very hard, it is family first and we have lots of people working part time or different hours in junior and senior positions. This is no barrier to career progression; it is just life.
"Perspective is very important too because a lot of life is spent at work. That's why I believe anyone entering the profession needs to understand that being a lawyer is hard work, but picking the right firm will make all the difference. A firm that has a modern approach, that rewards and supports people who wish to progress and develop, but not at the expense of others, as well as being fair and giving everyone equal opportunities to shape it and drive it forward, whoever you are – that is what is really important."
International Women's Day takes place on Wednesday 8th March. For more information visit: https://www.internationalwomensday.com/