Employee Benefits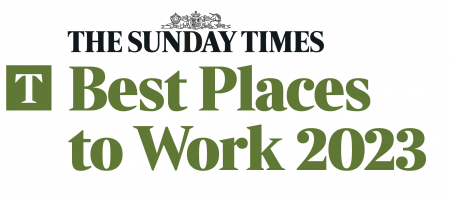 LCF law recognise the vital role that all its personnel play in the development of the firm and we are committed to providing rewarding careers for all employees, additionally the firm also provides a number of benefits to their staff.
Below are just some of the benefits of working at LCF Law.
Continuous Professional Development:
LCF supports and encourages employees in attending external studies and/or training where relevant to the role and approved by relevant Manager
Residential Conveyancing Services:
Residential purchase and/or sale in relation to an employee's sole or main residence is undertaken at no cost to our staff (excepting expenses incurred by the transaction).
Standard Will:
No charge is made for the preparation of a Will (not including IHT planning) for our employees (or their spouse.)
Other legal work:
Undertaken for a member of our staff or their immediate family we offer a discount scheme.
Birthday:
Happy Birthday! - have a day off on us.
Wellbeing Hours:
We encourage all our staff to take an active interest in self-care activities and to look after their own well-being as well as looking out for that of others. All members of staff are given 7 hours of wellbeing time (annually) that can book out (in slots of an hour) for personal appointments / time needed out of work.
Health Cash Plan
Access to the firm's paid Health Cash Plan to extend our commitment to our employees health and wellbeing and to enable you to reclaim the cost of routine medical expenses, with additional benefits such as a 24 Hour Advice and Information Line and access to Counselling.
Salary Exchange Scheme
An initiative to encourage payment of pension contributions through a salary sacrifice arrangement. The scheme enables the same pension contributions to be made in a tax efficient way whilst increasing net pay.
Perkbox:
Online benefits portal allowing access to a number of retail discounts for LCF employees. Your Perkbox portal also has a dedicated wellness hub, were you access to an extensive library of wellbeing content.
Holidays:
All staff have the ability to purchase up to 5 additional holidays per year and are also able request to carry 3 holidays over to the next holiday year.
Long service awards:
We value and appreciate our staff and their commitment over the year. At LCF we arrange a special gift our employees who reach 10, 20, 25, 30, 40 and 50 years of service.
Free Refreshments:
Whether it is tea, coffee or a piece of fruit - you can have it on us.
All our offices are stocked up with free coffee, tea and milk as well as a fresh fruit delivery on a weekly basis for our colleagues to enjoy.
Social Committee:
Our social committee arrange a Christmas party every year for employees and a summer BBQ for employees and their family to attend. These events allow the LCF team to social as get to know each other better outside of the working environment.