Legal training contracts
Starting your career in law? Qualify with us

Here at LCF Law, we are changing legal services for good: for the good of our clients and for the good of the profession. With our legal training contracts, you can be a part of that change.
Your two years with LCF Law will be the start of a successful career. We will support you, mentor you and enable you to turn all those years of study into becoming a confident, commercially-minded, fully qualified solicitor. You will experience working in a variety of seats across our corporate, disputes, personal and real estate departments.
We will present you with work that is both challenging and rewarding. We recognise the fact that the development and success of our lawyers go hand in hand with the growth of our business, so we will support you to build your career and achieve your goals.
You will be provided with formal end of seat reviews, together with informal mid-seat appraisals. These will be an opportunity to gain valuable feedback on your performance, get direction on future seat allocation and discuss your personal and professional development.
We also offer our trainees the opportunity to gain experience of the firm's marketing and self-development activities. Trainees are encouraged to join the firm's networking group, Next Generation Networking, attend and help organise social events and assist in representing the firm at law fairs and marketing events.
Why choose LCF Law?
We retain the vast majority of our trainees who go on to progress their careers with us. We aim to support all colleagues in achieving their potential and reward contribution and commitment to the firm.
In May 2023, we were ranked of one of the best places to work by the Sunday Times based on an anonymous survey of our employees. You can find out more about what it's like to work with us in our brochure, A Law Firm You'll Like to Work With.
How do I apply?
Applications for legal training contracts commencing in September 2024 and 2025 are currently being considered with the closing date being 31 December 2023.
If you have any queries or would like to discuss our legal training contracts in more detail, please contact Rebecca Gosling at ku.oc1701992872.fcl@1701992872gnils1701992872ogr1701992872. To apply, email her your CV and a cover letter and she will come back to you regarding next steps.
What our colleagues have to say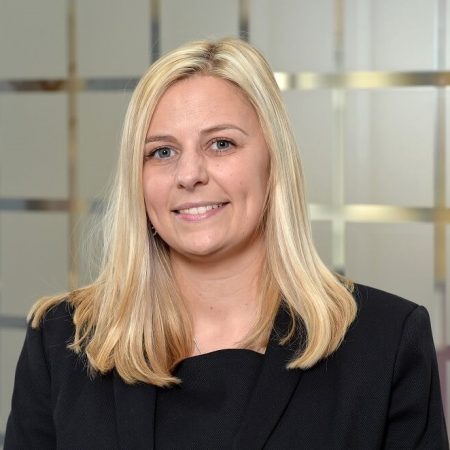 Harriet Thornton started working for LCF Law on a training contract in 2005, qualifying as a solicitor in 2007, and was promoted to partner in 2022. An award-winning property lawyer, who is highly skilled in all aspects of commercial property and with a speciality in residential leasehold enfranchisement, she now heads the firm's 18-strong real estate department.
"The firm has a supportive culture for everyone to reach their potential. If you want career progression, the opportunity is there, and you will get the support and guidance required. As leaders, we want to see our team grow and develop and be successful. We also understand the importance of family and valuing life outside work. Anyone entering the profession needs to understand that being a lawyer is hard work, but picking the right firm will make all the difference."
---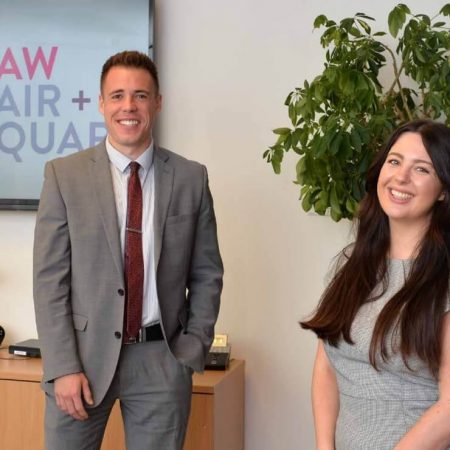 Bridie Johnson-Power and Ryan Cotton became solicitors at LCF Law having completed their legal training with the firm. Simon Stell, Managing Partner had the following to say about them:
"Both Bridie and Ryan did extremely well throughout their training and had already built up plenty of experience with direct contact client work over their training with us. We're delighted that they decided to continue their careers with LCF Law and there's no doubt they both have promising careers ahead of them and can play integral roles within our well-established Disputes and Real Estate teams."