LCF Law strengthens commercial property team with two senior hires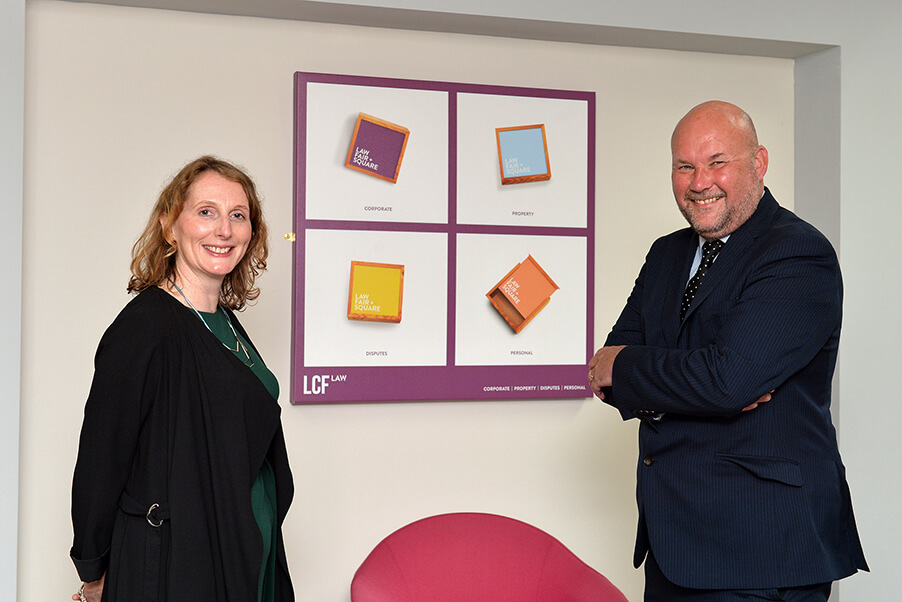 Two commercial property lawyers have joined LCF Law, bolstering its successful commercial real estate team.
Steve Stanier, who has worked in commercial property for more than 30 years, joins as a senior associate and Angela Macready, who has over 17 years' experience, joins as an associate. Both previously worked at well-known Leeds law firms and following their appointments, LCF Law's commercial property division, which is headed by partner, Paul Anderson, now employs a 17-strong team.
Steve has extensive experience acting for both developers and landowners on development projects across the country, as well as representing funders, investors, commercial landlords and tenants.
Angela handles all types of commercial property transactions including the purchase, sale and leasing of properties for businesses, individuals and pension funds. She is also experienced in residential leasehold enfranchisement and lease extensions, as well as advising managing agents, landlords and companies with tenancy related issues.
Paul said: "There is a significant level of activity in the commercial property market throughout Yorkshire and beyond, and the sector has remained largely resilient through the pandemic.
"The appointments of Steve and Angela follow several new contract wins for the firm and come on the back of highly experienced property lawyer and retail specialist, Steven Silver, also joining our Leeds team at the end of last year. Bringing this level of experience and talent into LCF Law ensures that we are able to provide the very best advice to our clients across the development, investment, retail, charity and healthcare sectors."
What can we do to help?
Whatever your commercial real estate requirements may be, you can be confident that the Real estate Team at LCF Law will listen carefully to you, will understand your commercial objectives and will apply all of our expertise and experience to get the right outcomes on your behalf.