LCF Residential backs first ever National Conveyancing Week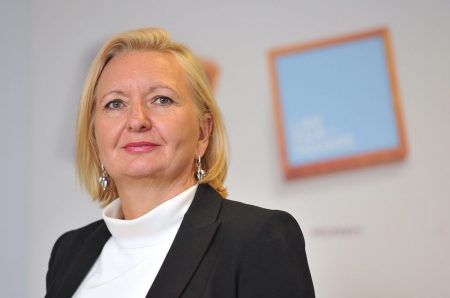 Leading Yorkshire conveyancing firm, LCF Residential is backing the first ever National Conveyancing Week, which has been launched to raise awareness of the profession. Running from Monday 20th March to Friday 24th March, its aim is to inform, educate, assist, motivate and reassure people about the industry.
Julie Davis is a director at LCF Residential and has worked in conveyancing for more than 25 years. She heads up a team of 30 and said: "It's great to be working collectively to raise the profile of conveyancers and conveyancing, and hopefully this awareness week will also help with recruitment too. Conveyancing can sometimes get a bad press, with the focus on how long the process can take, but without qualified, diligent conveyancers, the risks of fraud and scams are high.
"Buying a property is the biggest purchase of people's lives and it's important to understand that conveyancers are here to make sure that it's a safe investment and the process runs as smoothly as possible. To be a good conveyancer you need to great at spinning plates! It's a challenging yet rewarding profession that is always evolving, and an industry that I'm very proud to have been a part of for so many years. New technology is helping speed up the process, but there is no substitute for a safe pair of conveyancing hands when it come to the purchase or sale of a property.
"At LCF Residential we use software called 'Perfect Portal' which quotes clients for the work and sends them updates at every stage of the process. Crucially we also meet them face to face and speak to them on the phone too, as there is no substitute for human contact.
"It's all about experience, communication and putting our clients at the heart of what we do.  We take great pride in the fact that so many of our clients return to us each time they buy or sell a home – there is no better testament to our level of service than that. We pride ourselves on forming good relationships, which is something we also have with many estate agents and mortgage providers throughout Yorkshire and beyond, who recommend us to their clients.
"Hopefully, through things like this awareness week we can encourage more people to understand what we do, how we do it and how important it is as well as encourage more people into our profession. We also want to ensure that mutually acceptable levels of fees can be set for the invaluable work that conveyancers do."
For more information about National Conveyancing Week visit: https://conveyancingweek.co.uk/