Jo Barnes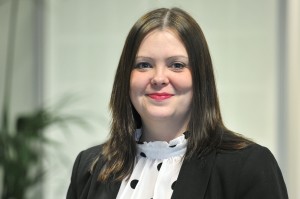 Jo Barnes qualified as a solicitor in 2003 and shortly thereafter joined specialist insolvency and corporate recovery firm Carrick Read Insolvency becoming a partner in 2008
Jo handles cases involving Corporate Insolvency;  Acting for Liquidators or Administrators in dealing with all issues of corporate Bankruptcy & insolvency such as directors misfeasance claims, share transfers, void dispositions, preference claims.
Jo also handles all aspects of personal insolvency including annulment applications, possession proceedings, property dispositions, dealing with property in conjunction with matrimonial proceedings, examination applications, suspension of discharge proceedings, remuneration applications, disclosure applications, transaction at undervalue claims, preference claims, and claims defrauding creditors.
She also deals with both IVA and CVA cases, winding up petitions and statutory demands, and applications to set aside statutory demands.
Cases of note: Aslam v Finn (unreported, 10 October 2013), Newey J, noted that the hurdle for a complaint about the conduct of a trustee in bankruptcy was high and the court would only interfere under section 303 in exceptional circumstances.
Call Now : 0113 238 4043 or email ku.oc1620714271.fcl@1620714271senra1620714271bj1620714271