Common mistakes when registering trade marks
The value of the world's largest brands can reach mind-blowing figures...
Coca-Cola's brand value in 2019 was $36bn (according to Brand Finance), despite their core product not necessarily being inherently any better than any other cola (although opinions may vary!).
That brand value is legally protected by registered trade marks. Although the brand under which your own business trades may not be as valuable as Coca-Cola's, the customer recognition, loyalty and goodwill that your business will no doubt have built up over the years under your brand will inevitably have significant value and helps to set your business apart from its competitors. You too can protect that value relatively easily and cheaply by seeking registered trade mark protection.
By registering a trade mark you can obtain a monopoly on the use of the mark, and prevent others from using that mark on the goods/services in respect of which you have registered it. You can also prevent others from using similar marks, on similar goods/services, where it can be shown that there is a likelihood of confusion on the part of the public.
As such, registered trade marks are:
Key protection for your brand;
Valuable assets in themselves;
Commercially exploitable;
A deterrent to infringers - and legally enforceable against them; and
Granted for 10 year periods - and renewable indefinitely.
What are some of the common mistakes when registering a trade mark?
Not checking to see if there are other registered UK or EU trade marks that are likely to result in a successful opposition to your application.
Your first step should be to instruct a trade mark advisor to carry out searches to identify any identical or similar pre-existing marks registered to others. Your trade mark advisor will be able to advise on what is likely to result in an objection to your application and what is not. Identifying these potential pitfalls early could save you the cost of a failed or contested application.
Registering a mark that is not sufficiently distinctive
A registered trade mark must have some distinctive character and be capable of distinguishing the goods/services of one undertaking from those of another. Failure to meet these requirements will lead to your trade mark application being rejected.
The reasoning here is that descriptive terms should not be monopolised by one undertaking. So trying to trade mark the word "Apple" for fruit will not succeed, whereas the trade mark "Apple" referring to computing and other electrical products has of course already been successfully registered. In short, the more unusual a trade mark is, the more likely it is to be distinctive. Equally, the more stylisation that you apply to the trade mark, the more distinctive it will be.
Seeking to register too wide a specification
When you register your trade mark you need to specify what goods and/or services your trade mark covers. There is a balance to be had here between including all of your relevant goods and service lines and not registering too wide a specification. Seeking to cover more goods/services in your application than you need to is likely to increase the risk of third party opposition. This also makes the trade mark vulnerable to invalidation if the mark is not actually used for those goods and services within 5 years of the trade mark being registered.
Here to Help
For advice in respect of registering your trade marks, please contact either James Sarjantson on 0113 201 0401 - ku.oc1701787723.fcl@1701787723nostn1701787723ajras1701787723j1701787723 or Thomas Taylor on 0113 201 0407 - ku.oc1701787723.fcl@1701787723rolya1701787723tt1701787723
---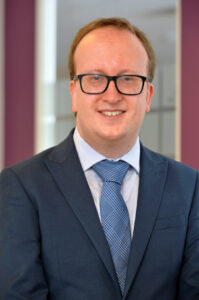 This article was written by Thomas Taylor. Thomas is a solicitor in our Corporate department. Based in our Leeds Office Thomas specialises in commercial contracts
Find out how Thomas can help you call 0113 201 0407 or ku.oc1701787723.fcl@1701787723rolya1701787723tt1701787723
Disclaimer:This article is for general information only and does not constitute legal advice. For legal advice on any specific set of circumstances, contact the author.