Lionel Messi and Reputation in Trade Marks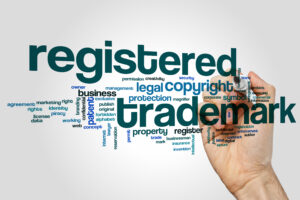 In addition to his numerous victories on the pitch, footballer Lionel Messi has now won a significant victory off the pitch following a nine-year legal battle to register his own surname as a trade mark.
The footballer first applied to trade mark his surname as a sportswear brand in 2011, however his application was opposed by Spanish cycling company Massi who already held a registered EU trade mark in respect of various sportswear related goods, including clothing, footwear and cycling helmets.
Massi successfully argued to the EU Intellectual Property Office that the footballer's trade mark application should be denied on the basis that it was nearly visually and phonetically identical to their existing trade mark and therefore it would cause confusion between the two brands on the part of the public. Lionel Messi however appealed this ruling and it was overturned in 2018 by the EU's General Court who ruled that the footballer was too well known for any confusion to arise.
The European Court of Justice has now upheld the EU General Court's ruling and found that the reputation of the person who is applying for his name to be registered as a trade mark is a relevant factor in assessing the likelihood of confusion between any two marks on the part of the public.
The Court ruled that the reputation of the name Messi, as the family name of the world famous footballer, was such a well-known fact that, even if a member of the public was not a fan of football, the distinction could be easily ascertained from generally accessible sources and therefore any confusion on the part of the public would be highly unlikely.
The European Court of Justice's decision is an interesting one for any athlete, celebrity or publicly known person, as it confirms that pre-existing trade marks may not prevent famous people from registering their own name as a trade mark where the reputation inherent in the celebrity's name is sufficient to overcome any visual or phonetic similarities with the earlier trade mark.
In Messi's case, his reputation was considered to be so great that even the use of only his last name was sufficient to overcome the opposition to his trade mark. However it should be noted that there is no presumption that the only person who can register a famous person's name as a trade mark is that person themselves. Furthermore, registration of a famous person's name can be problematic where the registration relates to goods/services that could be said to be "about" that person (books about or posters of Messi for instance), as opposed to indicating that they are supplied by (or under the control of) a particular undertaking. Fame only gets you so far when it comes to trade marks.
Here to Help
For advice in respect of registering your trade marks please contact either James Sarjantson on 0113 201 0401 - ku.oc1701576728.fcl@1701576728nostn1701576728ajras1701576728j1701576728 or Thomas Taylor on 0113 201 0407 - ku.oc1701576728.fcl@1701576728rolya1701576728tt1701576728
---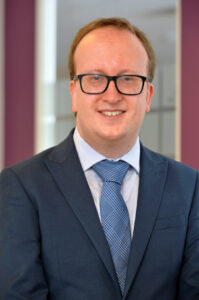 This article was written by Thomas Taylor. Thomas is a solicitor in our Corporate department. Based in our Leeds Office Thomas specialises in commercial contracts
Find out how Thomas can help you call 0113 201 0407 or ku.oc1701576728.fcl@1701576728rolya1701576728tt1701576728
Disclaimer: This article is for general information only and does not constitute legal advice. For legal advice on any specific set of circumstances, contact the author.