Banksy – Using a trade mark for its proper purpose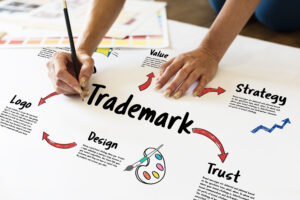 A Yorkshire based greetings card firm has won a legal battle with the artist Banksy over the trade mark of one of his most famous works.
The image "Flower Bomber", which depicts a masked protestor throwing a bunch of flowers, first appeared on a wall in Jerusalem in 2005 and was subsequently appropriated by card company Full Colour Black, which has reproduced the artwork on cards. In 2014, Banksy's company successfully applied for an EU trade mark ("EUTM") for the work, which was then challenged by Full Colour Black.
The EU Intellectual Property Office have now found in favour of the Yorkshire based card company on the basis that Banksy's trade mark of the "Flower Bomber" was "inconsistent with honest practices" and that Banksy's true intention was not to use the trade mark to commercialise goods but to have legal rights over his work without having to resort to copyright law.
In order to understand why Banksy would choose to trade mark his work rather than rely on copyright law, one must first understand some key differences between the two. Put simply, a trade mark can be registered, upon an application to the relevant Intellectual Property Office, to protect the unique elements that identify a brand (thereby turning it into a business asset), whereas copyright is an automatic right granted to the author of a work as soon as an original piece of work is created. Typically an artist will rely on copyright law to protect their work from being used without permission. The issue for Banksy in doing this is that he would have had to reveal his true identity as the author of the work and would therefore have lost the anonymity which he holds so dear. A trade mark on the other hand can be filed by anyone, and in this case the trade mark was filed by Banksy's company which meant that he was able to hide his identity.
Unlike copyright, an EUTM can be challenged if it is not actively used within five years of registration. The EU Intellectual Property Office found that although Banksy had registered the "Flower Bomber" trade mark, he had no intention of using the trade mark as he had not attempted to sell any merchandise or any other items using the mark. It was only after Full Colour Black challenged the trade mark in 2019, that Banksy opened an online store and a shop front in Croydon, South London with the stated intention of "making stuff for the sole purpose of fulfilling trade mark categories under EU law".
Banksy's registration of the trade mark was deemed to have been made in bad faith as he did not have any intention to use the EUTM in relation to the contested goods and services at the time of filing of the EUTM . As such his EUTM has been invalidated. Indeed, this case is a good example of why it is important to use a trade mark for its proper purpose, as in failing to do so Banksy's entire trade mark portfolio is now at risk. Full Colour Black have already challenged the trade marks of a further six Banksy works and they, and potentially others, are now likely to contest more.
Here to Help
For advice in respect of registering your trade marks please contact either James Sarjantson on 0113 201 0401 - ku.oc1701690827.fcl@1701690827nostn1701690827ajras1701690827j1701690827 or Thomas Taylor on 0113 201 0407 - ku.oc1701690827.fcl@1701690827rolya1701690827tt1701690827
---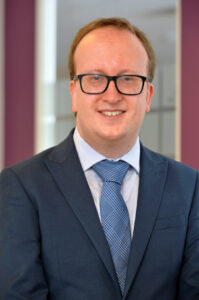 This article was written by Thomas Taylor. Thomas is a solicitor in our Corporate department. Based in our Leeds Office Thomas specialises in commercial contracts
Find out how Thomas can help you call 0113 201 0407 or ku.oc1701690827.fcl@1701690827rolya1701690827tt1701690827
Disclaimer:This article is for general information only and does not constitute legal advice. For legal advice on any specific set of circumstances, contact the author.