Employers need to limber up now for new flexible working laws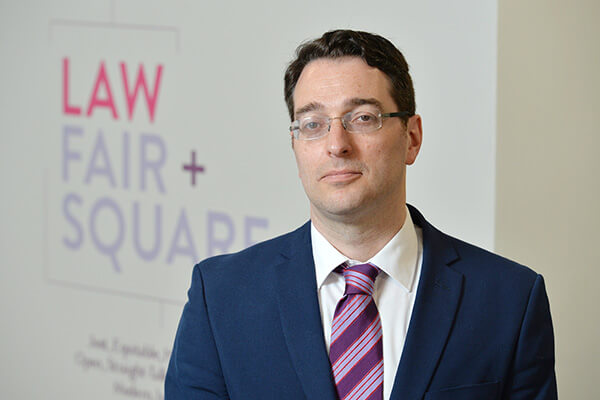 With UK employees able to seek more flexibility in their working lives from next year, after the Flexible Working Bill was passed into law this summer, leading Yorkshire law firm, LCF Law has outlined the key points that both employers and employees need to be aware of.
As part of the Employment Relations (Flexible Working) Bill, which is expected to come into force in 2024, after achieving Royal Assent in July, employees will have the right to make two flexible-working requests within any 12-month period. Previously employees could only make one request per year. Employers will also have to give decisions within two months of a request, down from three months.
There are also new requirements for employers to consult with the employee before rejecting flexible working requests and explain the decision.
In addition, existing requirements have been removed under which the employee has to explain what effect, if any, the change applied for would have on the employer and how that effect might be dealt with.
Another change could also see workers given the right to request flexible working from day one of a new job, rather than having to wait for at least 26 weeks under the current system.
Employment law specialist and LCF Law partner, James Austin, explained: "Largely driven by the pandemic, how many people work has changed hugely in recent years, with flexible and hybrid working becoming the norm for many employers and employees.
"However, this new legislation covers much more than where someone works, whether that's hybrid, at home or at an alternative location to lessen their commute. It also spans a wide spectrum of circumstances including working hours and whether a person works part-time, term-time or flexi-time. It could also mean adjusting start and finish times to suit the individual."
James added: "If they haven't already, employers need to decide on their approach to flexible working requests and have policies in place so that they treat all employees fairly and equally, as well as giving consistent responses, even though every request is unique.
"It's also worth bearing in mind that these laws don't require employers to accept every flexible working request, they simply require an explanation of the decision. Ultimately the aim is to make communication, between employers and employees, around flexible working more transparent.
"There will also be benefits of this new legislation for employers that can embrace it, because flexible working can be a great incentive for those that are struggling to recruit in the current market to offer potential employees.
"There's also lots of evidence that points towards employees that can work flexibly being happier and having a better sense of wellbeing, as well as being more productive, although clearly flexible working won't work for all organisations or industries."
What can we do to help?
The Employment Team at LCF Law advises on all aspects of the full range of employment law issues for business. Whether that is dealing with everyday disciplinary and grievance procedures; ensuring that your contracts, policies and procedures are up to date; defending employment tribunal claims; strategic advice on corporate transactions, restrictive covenants, TUPE; or assisting with negotiating exits for senior level employees and directors.
The employment team will be more than happy to discuss your needs with you.  Please contact James Austin on 01423 851 138 or email ku.oc1701674644.fcl@1701674644nitsu1701674644a.sem1701674644aj1701674644 for more information.