Free event will help employers understand more about the menopause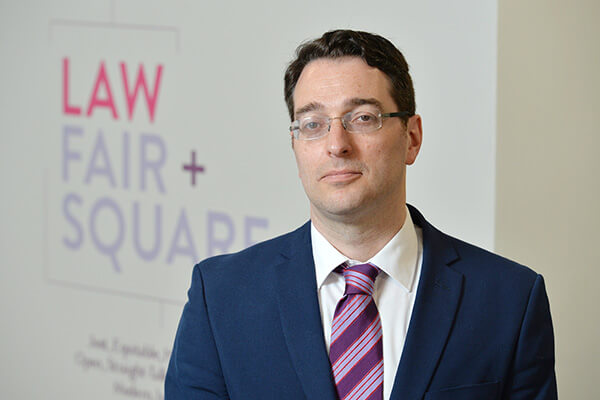 A mock employment tribunal is being run to help employers understand the types of legal claims that might be made by employees going through the menopause. Organised by leading law firm, LCF Law, and hosted at Hays Recruitment's Leeds city centre office, the event is free to attend.
Attendees will see first-hand how an employment tribunal hearing works in practice. They will also gain an understanding of the types of claims that someone going through the menopause may be able to bring and how they might be defended. The session will also cover how to treat an employee if they are going through the menopause, and how to make sure supportive steps are taken, which will help to minimise the number of claims bought against a business.
Partner James Austin, from LCF Law's employment law division, said: "As well as being World Menopause Month, there has recently been a case where £37,000 was awarded to an office manager who was told that everybody gets the menopause, so she should just get on with it. It's important that the menopause is talked about openly and businesses know how to best support their employees and not end up in court."
The event is taking place on Thursday 12 October between 8:30am-12:00pm. James added: "The mock tribunal will see an employee, who feels she has been discriminated against because she is going through the menopause, bring a claim against her employer. We will go through each step of the legal employment tribunal process and attendees will be able to ask questions of the 'witnesses' and help decide the outcome of the case."
LCF Law's managing partner, Simon Stell, said: "The take-up for this event has been exceptional. The menopause is a very important issue that employers need to get to grips with so that women are not discriminated against."
In 2009, the International Menopause Society alongside the World Health Organisation designated October as World Menopause Month. The aim of the month is to encourage people to talk about it openly and understand that it is a normal, natural part of the ageing process.
What can we do to help?
The Employment Team at LCF Law advises on all aspects of the full range of employment law issues for business. Whether that is dealing with everyday disciplinary and grievance procedures; ensuring that your contracts, policies and procedures are up to date; defending employment tribunal claims; strategic advice on corporate transactions, restrictive covenants, TUPE; or assisting with negotiating exits for senior level employees and directors.
The employment team will be more than happy to discuss your needs with you.  Please contact James Austin on 01423 851 138 or email ku.oc1701614003.fcl@1701614003nitsu1701614003a.sem1701614003aj1701614003 for more information.