Does the Queen's funeral mean a day off work for all?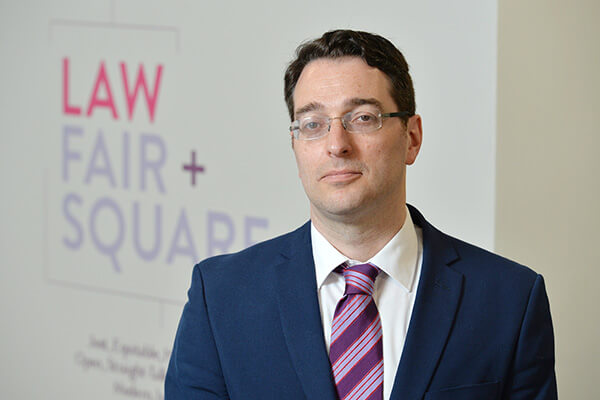 King Charles III approving a bank holiday for the Queen's funeral on Monday 19 September has left some employers and employees confused about whether it's still a working day, Employment law specialist, James Austin clarifies the legal implications of the day.
During a ceremony proclaiming him as monarch, the new King confirmed the one-off bank holiday to allow the British public to pay their respects and commemorate the Queen's reign.
The Government has announced that the national holiday will be treated as a standard bank holiday, which means there is no statutory requirement for employers to let their staff have the day off.
However, schools are closing, and The Royal Mail is suspending postal services on the day, and many shops, including the likes of Harrods are planning to close. This follows many planned events and sporting fixtures, that were due to happen in the immediate aftermath of the Queen's death, being cancelled or postponed.
Contractual requirements
James's explains: "Although it's likely that most employees will be given next Monday off to pay their respects and remember the Queen, the announcement of this bank holiday cannot interfere with existing contractual arrangements between employers and staff. As a result, there is no legal requirement that employers give staff the day off on a bank holiday, unless it's written into employment contracts.
"For example, employees may be eligible if their contract of employment states that they are entitled to say '20 days holiday plus bank holidays'. However, if the contract refers to the employee only being entitled to 'the usual bank holidays,' this wouldn't apply.
"In addition, they might not get the day off if, for example, the contract refers to 28 days' holiday including 'bank holidays,' which could mean an employer simply deducts a day's holiday from the non-bank holiday entitlement.
"However, this is a unique national moment so we suspect the majority of employers will give staff the time off, which is what we saw with the Jubilee.
"Where employees are entitled to the day off, but the employer wants them to work, the contract will usually state whether the employer can require this and, if so, whether the employee is entitled to extra pay or time off in lieu."
What can we do to help?
The Employment Team at LCF Law advises on all aspects of the full range of employment law issues for business. Whether that is dealing with everyday disciplinary and grievance procedures; ensuring that your contracts, policies and procedures are up to date; defending employment tribunal claims; strategic advice on corporate transactions, restrictive covenants, TUPE; or assisting with negotiating exits for senior level employees and directors.
The employment team will be more than happy to discuss your needs with you.  Please contact James Austin on 0113 238 4041 or email ku.oc1701790087.fcl@1701790087nitsu1701790087a.sem1701790087aj1701790087 for more information.