How can employers avoid scoring an own goal during the World Cup?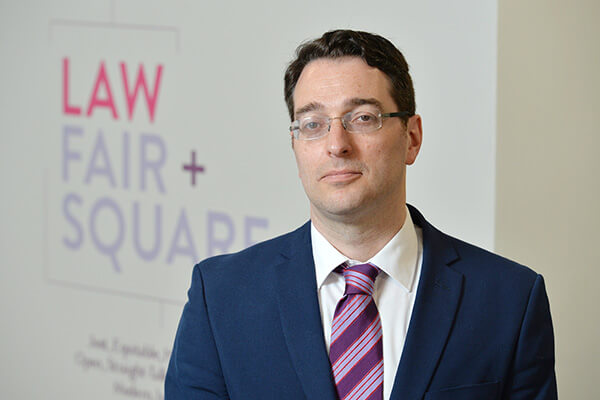 As the World Cup kicks off, partner and employment law specialist, James Austin, from Yorkshire based LCF Law, explains what employers need to consider, especially with so many people working from home.
James said: "Employers may wonder if they should make an announcement about what is expected of staff during the World Cup. Whether it's going to be business as usual or if a company plans to let staff have time off or allow matches to be viewed at work. It's sensible to inform staff of what will be allowed and what is expected, and doing so will make it harder for employees to try and excuse any unwanted behaviour."
Businesses also need to consider if they should be more flexible over employee working hours during the tournament. James added: "They don't have to be, but they may want to, to show goodwill, and there is the possibility if flexibility isn't offered, that some staff may feign illness or try to book holidays. It's important to remember that normal holiday rules apply, but businesses may want to relax the rules if they think they will be quieter during certain matches. It could also be a nice way to reward employees who will be grateful and give even more back to the business in return."
No business has to let staff watch the football, but some may want to foster goodwill and boost morale by doing so. James added: "If companies want to allow employees to watch matches onsite, they must check that the required license is in place and carry out a risk assessment. Employees of different nationalities must be treated equally as allowing England fans to watch England games but not allowing Welsh fans to watch Welsh games, for example, could lead to claims of discrimination.
"Employees should be reminded that they are still at work, so are expected to behave professionally and that derogatory comments about different nationalities, or sexist or racist remarks will not be tolerated and may result in disciplinary action. Employers should also carefully consider whether to allow alcohol to be drunk during matches viewed in the workplace and bear in mind the problems this may cause."
If an employee falsely phones in sick over this period, James recommends that action can only be taken if there is evidence that they were not ill. James said: "Whilst managers may have their suspicions about an employee being sick on certain match days, whether any action can be taken will depend on any evidence that they were not truly sick.  If there is evidence that an employee is in the pub watching a game whilst claiming to be sick for example, it may be appropriate to take disciplinary action. Holding back to work interviews, for all sickness absence, can help deter people from calling in sick in this manner."
Working From Home?
With lots of people working from home, some businesses might be concerned that employees are watching games whilst they should be working. James added: "If a business chooses to monitor work output via technology and monitoring system logins, they will need to comply with data protection rules including GDPR. This will involve informing staff in advance of what they intend to do and why, as well as how long they will retain any information.
"An alternative approach could be for managers to send a reminder that watching football during working hours is not acceptable and may result in disciplinary action. This may deter some or make it easier to take disciplinary action if it becomes apparent, through social media for example, that they were watching a game instead of working. Depending on the nature of the business and how easy it is to do, monitoring performance could be a better way of dealing with this issue."
There isn't a set way of calculating compensation.  However, the starting point is usually to look at how much compensation the employee might receive if they were dismissed.
What can we do to help?
The Employment Team at LCF Law advises on all aspects of the full range of employment law issues for business. Whether that is dealing with everyday disciplinary and grievance procedures; ensuring that your contracts, policies and procedures are up to date; defending employment tribunal claims; strategic advice on corporate transactions, restrictive covenants, TUPE; or assisting with negotiating exits for senior level employees and directors.
The employment team will be more than happy to discuss your needs with you.  Please contact James Austin on 0113 238 4041 or email ku.oc1701591583.fcl@1701591583nitsu1701591583a.sem1701591583aj1701591583 for more information.