How employers can avoid falling foul of employment law this Christmas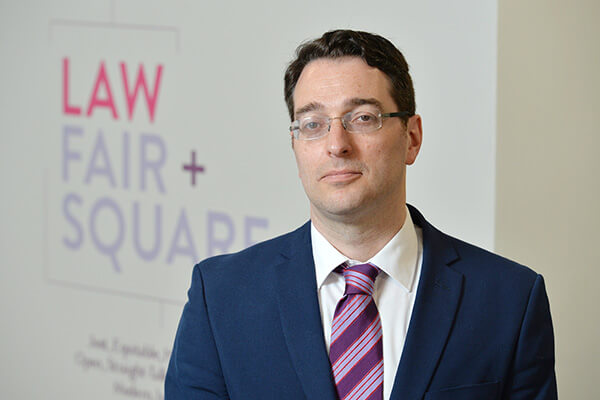 As the Christmas party season gets into full swing, leading Yorkshire law firm, LCF Law is advising employers to be aware of their responsibilities and potential liabilities arising from behaviour at festive celebrations.
The firm's employment law team often experiences an increase in enquiries from employers in the aftermath of work Christmas parties.
Employment law specialist and LCF Law partner, James Austin, explained: "For employment lawyers, Decembers and Januarys are filled with questions about Christmas parties.
"Things like 'There's an awkwardness between Rob and Sheila since the party and it's affecting the team. What can we do?' 'Gary insulted the chief exec, and his wife. Can we sack him?' 'Julie made inappropriate advances towards Ben and now he's bringing a sexual harassment claim against us. Can you help?' 'Gavin injured himself on the dance floor and is blaming us. What should we do?'"
As a result, LCF Law has compiled a list of considerations for employers organising Christmas parties:
Remind staff it's a work related event so unacceptable behaviour could result in disciplinary action, and you could provide examples of such behaviour, like discriminatory language.
Consider limiting the amount of alcohol, providing alcohol free drinks, and ensuring there is plenty of food to reduce the prospects of drunken incidents.
Provide phone numbers for local taxi firms to ensure nobody drink drives.
To reduce the prospect of claims that the party was not inclusive, all staff should be invited, including those who are on sick, or maternity, or paternity leave.
Check that the venue is accessible by people with disabilities and has suitable toilet facilities.
Ensure that vegetarian or other food options are available for employees with religious or other dietary requirements, and again provide non-alcoholic drink options for those who don't drink alcohol.
You may also want to ask staff not to post any photographs of the party on social media platforms or at least set boundaries of what they can post.
Finally, James added: "After reading that advice you may be thinking that I never go to work Christmas parties, or any parties, because I'm never invited. You may be right! Nonetheless, after a couple of years without Christmas parties, many partygoers might want to let their hair down more than usual and that could lead to more undesirable incidents.
"So, if you think you have a Rob and Sheila, a Gary, Julie or Gavin; you may still want to follow these guidelines or give me a call so I can help you avoid some of the other frequent Christmas party mishaps. I don't mind if you want to call me Scrooge when we talk!"
What can we do to help?
The Employment Team at LCF Law advises on all aspects of the full range of employment law issues for business. Whether that is dealing with everyday disciplinary and grievance procedures; ensuring that your contracts, policies and procedures are up to date; defending employment tribunal claims; strategic advice on corporate transactions, restrictive covenants, TUPE; or assisting with negotiating exits for senior level employees and directors.
The employment team will be more than happy to discuss your needs with you.  Please contact James Austin on 0113 238 4041 or email ku.oc1701789188.fcl@1701789188nitsu1701789188a.sem1701789188aj1701789188 for more information.