Hat-trick of new partners at LCF Law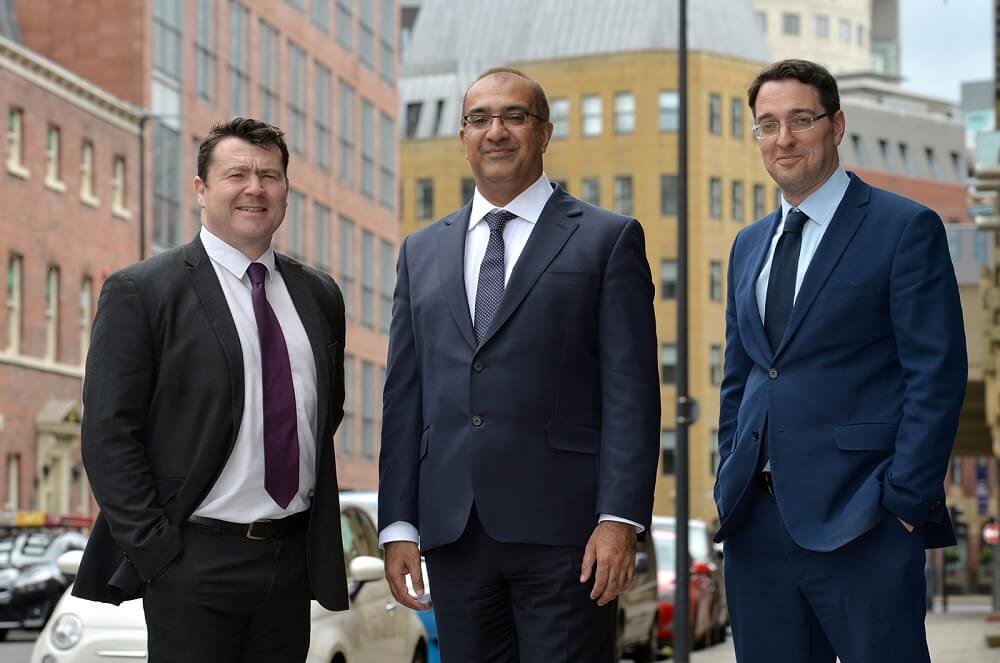 Yorkshire based law firm, LCF Law, has appointed three new partners after promoting Roger Raper and James Austin, as well as recruiting experienced private client lawyer, Haroon Qayum. The trio are based across the firm's Leeds and Harrogate offices.
Roger has worked in LCF Law's disputes team, in Leeds city centre, for nine years advising companies and individuals on all types of commercial disputes.
Last month he successfully won a claim, following a repudiatory breach of contract by the defendant, and secured a judgement for full damages claimed and indemnity costs for his client, utilising Part 36 of the civil procedure rules.
Other past successes include winning a trial for a multi-track claim for breach of contract, relating to the supply of electrical components, involving an assessment of jurisdictional issues and the defence of a £2million counter claim. He also regularly advises on disputes involving company shareholders.
James joined LCF Law in 2017 and is an experienced employment lawyer based at the firm's Harrogate office. He advises SMEs through to large companies on all aspects of employment law and works across all industries, with particular expertise in the manufacturing, healthcare, education and charities sectors.
James recently led an employer through a large-scale restructure, which involved changing the roles of over half the workforce. He provided advice on the legal aspects of the reorganisation, as well as guiding the client through the soft HR issues and promoting the new roles to employees to make the process less daunting. He also regularly advises clients that are moving staff to homeworking and hybrid working models.
Haroon now heads up LCF Law's personal law team in Harrogate, and is experienced in advising families and individuals on all aspects of private client law, including the drafting of wills and trusts, administration of estates, lasting powers of attorney, inheritance and estate tax planning. He is a full member of the highly regarded Society of Trust and Estate Practitioners (STEP) and holds the professional body's advanced certificates for Advising the Family Business and Cross-Border Estates.
He is returning to his Yorkshire roots after spending the past decade working in Cambridgeshire and the West Midlands. He is former president of the Cambridgeshire and District Law Society and most recently he headed up the private client department at a longstanding, 100-year-old, law firm.
Haroon said: "I'm delighted to return home to Yorkshire with my wife and 11-week-old son, and excited to be joining LCF Law, a well-established and ambitious law firm with a fantastic reputation. I am looking forward to working alongside and helping to grow the talented and highly regarded personal law team at LCF Law and building on our client base and presence in Harrogate and North Yorkshire.
"I also plan to develop our offering of strategic succession planning for families with cross-border assets and family businesses."
Simon Stell, managing partner at LCF Law, said: "James and Roger are long serving members of our team who are renowned for offering high quality, straightforward advice to clients that genuinely adds value. They walk in their clients' shoes and their combined legal experience and client focussed approach makes them valuable members of LCF Law. It is a pleasure to be able to reward their hard work with these promotions.
"Haroon is experienced in advising clients on all aspects of estate planning and non-contentious private client work. He has previously led a successful private client department, and is a welcome addition to our team, as we attract impressive numbers of new clients throughout Harrogate and beyond."