Disputes
---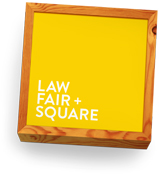 ---
Disputes happen. When they do, you will need experienced specialist lawyers on your side. People who've been there before. Seen it. Done it.
Consulting our team early often identifies a course of action that can resolve a potential dispute before Court action occurs. Our team includes accredited mediators trained in facilitation and negotiation.
When disputes result in Court action, you need clear advice, regular updates and clear information about costs before they are incurred. We provide strategic advice and clear direction. We cut through the jargon and eliminate surprises.
Legal Directory LEGAL 500 (2017 Edition) has this to say about our Disputes Team.
"LCF Law is 'an excellent mid-sized firm with loyal clients and a growing market share'.
Practice head Charles Abraham is 'an excellent strategist', who is noted for his expertise in financial services and commercial agent regulations; he acts for local clients and international corporates.
Ragan Montgomery, Jo Barnes, and associate Roger Raper, who 'thinks outside the box and fights his client's corner' are also noted."