Disputes
---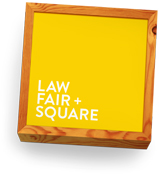 ---
Disputes happen. When they do, you will need experienced specialist lawyers on your side. People who've been there before. Seen it. Done it.
Consulting our team early often identifies a course of action that can resolve a potential dispute before Court action occurs. Our team includes accredited mediators trained in facilitation and negotiation.
When disputes result in Court action, you need clear advice, regular updates and clear information about costs before they are incurred. We provide strategic advice and clear direction. We cut through the jargon and eliminate surprises.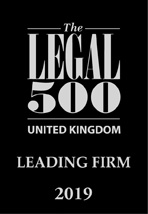 Legal Directory LEGAL 500 (2019 Edition) has this to say about our Disputes Team.
LCF Law is 'commercially aware and gives practical advice to its clients' thanks to 'incredible strength in depth and sound legal knowledge'.
The department, which is 'one of those in the region that is becoming more and more noticeable', is led by 'excellent strategist' Charles Abraham, who 'thinks outside the box to find client-led solutions while still making sure the details are clear and the bigger picture is appreciated'; he has notable financial services and commercial agent regulation expertise.
Other practitioners include Ragan Montgomery, 'natural born litigator' Jo Barnes.
The team recently defended a US-based corporation in proceedings arising from a claim by British Gas for unpaid gas and electricity charges, acted for a group of care homes in a claim against Yorkshire Bank relating to the bank's rights to seek break costs, and represented a UK subsidiary of a global corporate in proceedings relating to unpaid electricity charges.
Associate Roger Raper is also a name to note.